Where are you currently based?
I am in Berlin.
How long have you been in Berlin?
Since 2007.
You moved from France to Berlin?
I moved from Marseille to Paris then here.
How is life-living there?
I love it here.
Is it very good for artists?
Yes, but it is also very good to live here in general.  I find it really comfortable and enjoyable.  
You have been a designer since you lived in Paris?
No, I started in Berlin when I arrived.  In Paris I was focusing more my studies-and on the side doing costumes and accessories for local designers and designers in Japan.  I started my own brand formally in 2007-8.   It really started to become economically viable for me to make a living doing it in 2010. 
So did you go to school for design?
No, I studied philosophy and literature for like 5 years.  Then I taught myself alone how to design and I also did internships with designers.  But basically, I taught myself.
Wow, doing that is not easy.
Yeah, but when you like it, it is something you can catch on and learn to do.
How do you currently sell your brand?
I have different ways to sell.  The main method is wholesale, pre-ordered by store.  I have distribution in Japan and also in Hong Kong.  I also have other stores who buy depending on the season, some located in the U.S. and some in other countries.  But my main following is Japan and Hong Kong-those are constant.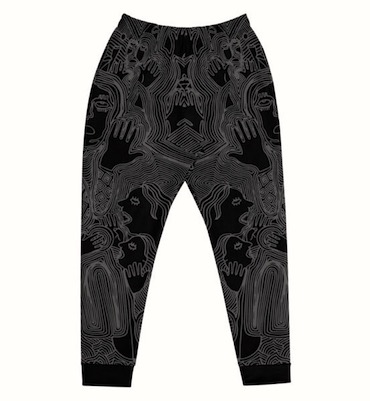 What do you think is the reason for your strong following in Japan and Hong Kong?
I think they have this culture of building and supporting a brand they discover.  I don't find this so much so in other countries-where they will pick up a brand for one season and if it doesn't work then they move to another brand.  The Japanese and Hong Kong markets like to experiment and when they believe in a brand they invest over many seasons to introduce the brand and make the brand happen.  After, of course you have to follow up as the designer to be at that level, but they are more patient and willing to believe in the brand even when things are uneven and that is good to have this constant base to develop.
So they will wait for your collections every year?
Yeah, and they create this brand relationship with their customers.  And what I mean about patience-for example the Japanese, I have been working with them since 2010, so it is a really long collaboration.  For Hong Kong, it has been like six seasons.  They like to build a brand over many years.
How does the pre-order process work?
I will show the collection at fashion week.  During this time I get the order for the pieces by size.  Then I summarize the order and set a delivery window.  Besides that, with Japan I have another collaboration where I deliver unique pieces every six months and those are only one-off pieces, only single pieces.  In this case, I send that collection and they sell as much as they can in two months.  And they will send back the unsold items.  So with Japan every six months, I do this collection of unique pieces.
From your experience selling direct to customers-do they have to have the items delivered right away?
Only for the pieces I send direct from my studio.  The factory I work with, they are only able to manage one order at a time, manufacturing within 5 to 10 days and then delivering.  Depending on the line of production, sometimes those pieces are finished in two days, but if they are busy it will take the full 10 days.  When the orders are placed for Germany-it will take a bit longer because I have to do the packaging.  For other countries, I let the factory send it direct to reduce the delivery time.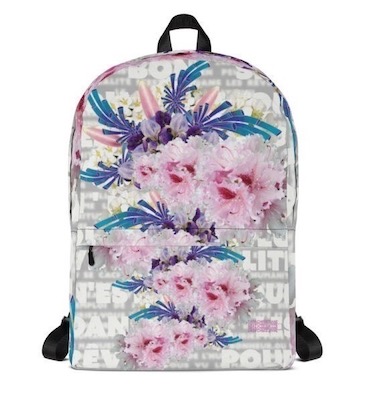 And with your collection's line sheets, does that change every season?
We have a collection we call 'the basic', which is what we have been developing for ten years.  We have been developing prints for this collection and re-edit those prints step by step from all the collections we have-which are like a 1000 prints.  Every two months there will be new prints for a collection, but 'the basic' collection can be ordered anytime.  I like the idea of having classics because they are basic pieces-like leggings, joggers and sweats which can be ordered easily and are styles everybody can wear.